Carrie's favorites:
The dawgs of course
Pyrex my love
and cute quotes
Please check out this
link
of this cat I was laughing so hard I was crying
Robyn's favorite's:
I am currently reading The Help and I am going to see the movie Friday!! So excited. I am on chapter 4 and I am hooked!
I am also loving this new hair styling technique. I don't know what to call it and it isn't anything "new." I watched a tutorial
here
. She has long hair, but it worked on my shoulder length hair.
Where I got this fabulous pair of boots for the fall.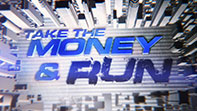 And those are my Favorites for this week.
Have a great weekend Ya'll be sure to tune in next week for more fun
The Southern Sisters